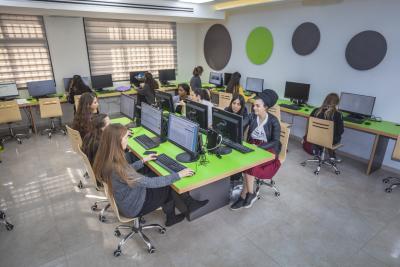 Meeting the Technological Needs of our Students
Orot Israel College is training students from the Ethiopian community to become professional educators. They will then inspire and provide the necessary skills to help future generations thrive.
Students from this sector are different from other students in a number of ways. Many come from disadvantaged families where parents do not work and some do not have a suitable learning environment where they live.
Therefore, most of the students do not have a personal computer or internet in their homes, which obliges the college to provide them with access to this technology for their studies.
The establishment of a computer lab at Orot Israel College will provide students from the Ethiopian community with a place to do research and their individual online work, as well as interact with other students and receive guided instruction.
This will result in increased learning and creativity, improved problem-solving skills, and a feeling of self-fulfillment and empowerment.
Join us in establishing a computer lab so that students of education from the Ethiopian community will have the pedagogic tools vital for efficient learning and teaching in the twenty-first century.