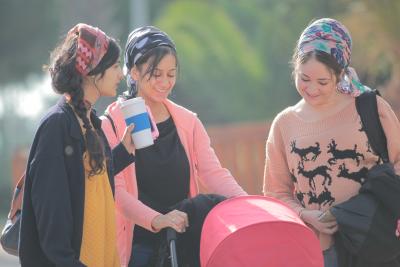 Meeting the unique needs of the Chareidi sector
Today there are over 400 Chareidi students studying in Orot Israel College for teacher's degrees in a variety of fields. Among them, a few hundred students are studying for a second degree in educational consultation and educational management.
Chareidi students require more financial assistance than other students because they are usually married and are parents to several children. The burden of support and sustenance makes it difficult for both men and women to cope during their studies.
Orot Israel College seeks to assist students with basic sustenance stipends that will enable them to complete their studies.  These stipends will be given directly to the students.

By economically empowering Chareidi students, you are enabling them to boldly advance into hi-tech and other professions in the private sector.

Dedication Opportunities
$3,500 for a yearly scholarship
$14,000 for a Bachelor's Degree scholarship (4 years)
$7,000 for a Master's Degree scholarship (2 years)