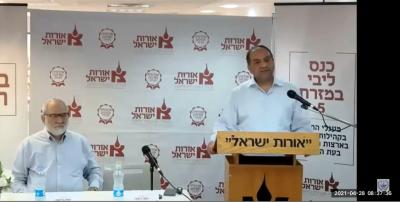 The aim of the annual "Libi BaMizrach" International Scientific Research Conference, is to accelerate and promote research into Sephardic Heritage in order to understand more fully its history, literary work, and, more generally, its contribution to the milieu of Jewish life through the generations.
Historical research concerning the past of the Sephardic communities has been sparse, and, as a result, their history has not had a significant impact on the formation of cultural identity in Israel nor in its educational system.

Due to COVID-19, the fifth annual "Libi BaMizrach" International Conference took place by Zoom on Orot Israel College's Facebook page in April 2021 . The conference presented lectures on the life cycles of Jewish communities in Islamic countries in modern times, with an emphasis on historical and social aspects.
Rabbi Prof. Yitzchak Kraus, newly-elected President of Orot Israel College opened the conference.
Topics of sessions included: Brit Mila, Halacha and Mishpat, community life, marriage and family and regulations and customs.