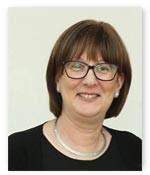 Dear Bogrot, Parents & Friends,
I would like to update our Bogrot and friends that after 32 years of working at Orot Israel College I have decided to retire after the Chagim (October 2021). Needless to say, this was not an easy decision, but I look back at my years at Orot with great satisfaction.
How does one summarize so many challenging, wonderful and fulfilling years at Orot?
I must start by thanking Hashem for the privilege of working in such a wonderful institution. I have tremendous Hakarat Hatov first and foremost to the founder and first Head of the Michala, HaRav Dr. Yehuda Felix shlita. Rav Felix is a man who had a vision, a vision to build a College for young women who were devoted to Torat Harav Kook zt"l; devoted to Torah, Am Yisrael and to Eretz Yisrael. Not many people are able to turn their dreams their visions into a reality- Rav Felix did! Over 40 years ago he established Orot Israel College which today is the largest Religious College in Israel with over 4000 women and men in 2 campuses, the women's campus in Elkana and the men's campus in Rechovot.
Rav Felix's vision was not only to educate Israeli women but he felt that it was essential to educate young women from the Diapora and to teach them the importance of Eretz Yisrael. Therefore, shortly after the College was established, he established the Bat Zion Program for foreign students.
The College under Rav Felix's leadership grew from a small College that started in Tel Aviv, then moved to a building on top of a garage in Petach Tikva until the College moved to its large and beautiful campus in Elkana.
After Rav Felix's retirement, Rav Prof. Neria Guttel headed the College, followed by Prof. Yuval Sinai.
Rav Prof. Yitzchak Kraus was recently appointed President of the College. I would like to take this opportunity to wish him much success. I have no doubt that under Rav Prof. Kraus's leadership Orot will continue to grow and prosper. He without any doubt is the right man at the right time.
For most of my years at Orot I was involved with the Bat Zion students, an amazing group of young women who wanted to have the real Israeli one year experience. They lived with Israeli students, had chevrutot with Israeli students and grew to love the Torah, the people and the land of Israel. That is why the Bat Zion program has the highest percentage of graduates living in Israel from all the one year programs.
My connection to the Bat Zion program was much more than in running the program. Living in Elkana with my family, made our home "their home away from home" for many of the students and Bogrot. Working with these wonderful young women from all over the world was my shlichut as well as a huge privilege.
Due to the "second intifada" the Bat Zion program closed and unfortunately has not reopened. Without a doubt the years that I worked with the Bat Zion program were the highlight of my many years at Orot. My connection with the Bat Zion Bogrot and with many of their wonderful parents still stays strong. In many ways we have become family, sharing smachot and unfortunately sadness as well.
I stayed on at Orot after the BZ program closed, working in several different positions among them I was honored to serve as the Director of Development and Public Affairs for the past several years.  
However now is the time to finally spend more time with my growing family (bli ayin hara, kein yirbu!) as well as to have some time for myself, my family and find other creative ways of helping Am Yisrael.
I would like to take this opportunity to thank all the Bat Zion Bogrot for making my job so special, yes at times challenging as well but I always got up in the morning looking forward to another day of work. That in itself is a huge blessing!
Many thanks to the parents of the BZ Bogrot for entrusting Orot with your most precious possessions as well as for always welcoming me into your homes even now after so many years. The Bat Zion program was not simply a one year program, it was and still is a special and unique family.
Thank you to all our special Orot friends and supporters who have been so generous and helpful to me during the past 5 years. Your kindness has enabled Orot to give scholarships to our many needy students as well as replace our old decrepit caravans with new modern modular homes for our young couples to live in. May you all be blessed with good health and may you always be at the giving end. "עולם חסד יבנה"!
Many thanks to my colleagues from the administration as well as the academic faculty members. It has been a pleasure and a privilege to work with you. May Hashem bless you with the ability to serve Am Yisrael for many years to come.
May Orot Israel College continue to inspire our students to combine academic excellence with devotion to Judaism, love for the Land of Israel, and instill these important values in the future generations of Israeli children.
My official role at Orot has come to an end, but my warm connection with you goes way beyond any role that I have filled. I look forward to staying in touch with you for many years to come.  Please keep me up to date with family smachot and of course my home is still open to you. My email address is: nomi.spanglet@gmail.com
My best wishes to you and your family for a healthy and happy New Year.
בברכת שנה טובה!
Fondly,
Nomi