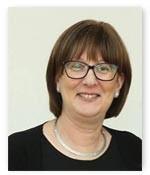 In November 2019, while I was in London for Shabbat with Rabbanit Dr. Nomi Shachor, I was delighted to be able to meet with several Bat Zion Bogrot (the one-year program for young women from abroad). Meeting with Bogrot is always the highlight of my trips abroad. I get tremendous pride in seeing our wonderful Bogrot as young wives, Mothers, Rabbaniyot, teachers, therapists, doctors as well as many other professions. They are active in their communities and are devoted to Am Yisrael and to Torat Yisrael. It comes as no surprise to me that every time I am abroad, that I have less Bogrot to see as more Bogrot have come on Aliyah! 
I look forward to seeing Bogrot in my future trips abroad.
I would to take this opportunity to wish our Bogrot and their families as well as our Orot friends and supporters a very happy Hannukah. 
I would appreciate it if you would "follow" and "like" our new Orot Facebook page in English:
Nomi