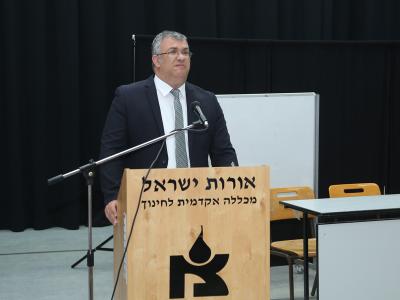 As the Pesach holiday approaches we wish to acknowledge you, our dear friends and strong supporters, for all the generous assistance you have given to Orot Israel College.
Religious Zionist communities in Israel and around the world face many challenges as they raise their children to balance their Jewish and modern identities.  It is of the utmost importance that we empower and train future educators with the skills necessary to stand before our children and grandchildren and inspire them with Emunah, Jewish identity and the love of Israel.
Your dedication has enabled us to pursue this worthy mission at Orot Israel College for the advancement of education and Jewish values in Israel and the Diaspora.
Wishing you a happy and kosher Pesach,
Professor Yuval Sinai, President of Israel Orot College