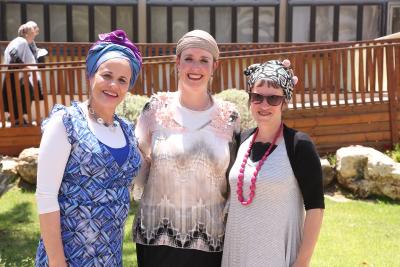 A New Approach for the Jewish Family
The classic nuclear family – the pillar of mediation for Jewish life and tradition – has become less and less stable in the last generation. Many aspects of daily life pose a threat to the modern family, such as: long work hours, addiction to electronic media, increasing divorce rates and the decline in matchmaking for potential marriage partners.
In an attempt to cope with these problematic trends and with the impetus to promote, encourage and support Jewish family life, the Orot Israel College of Education led by its President, Professor Yuval Sinai, established the Jewish Family Education Center.
The Center seeks to strengthen the family unit within the Jewish community by achieving the following objectives: training modern religious teachers who can teach family life subjects to all age groups; improving interpersonal communication and family relationships through activities, consultation and therapy programs offered at the Center.
The Jewish Family Education Center reaches out to the community and offers a selection of programs for the general public that enhance Jewish family life: night courses about family awareness; education for children and teenagers; guidance for brides and married couples; a comprehensive organization of Torah studies for women; family oriented lectures by guest speakers; and various informal cultural evenings related to Torah values for the Jewish family.
The Center's training program for religious students' includes the following courses: consultation for married couples and guidance for brides; models for young couples through stories of the Biblical patriarchs and matriarchs; raising children and teenagers; family values and marital relations among the Y-generation; finding the missing link for single students; purity, holiness and communications for married couples; and learning how to argue with understanding.
Please join us in becoming a partner in strengthening the foundations of Jewish family life by embedding Jewish values and heritage in the home, where it all begins.

Rav Elisha Aviner, Co-President of the Center, Head of the Birchat Moshe Yeshiva in Maaleh Adumim
Dr. Chana Katan, Co-President of the Center, obstetrician and fertility expert, lecturer  
Dr. Zipi Rhein, Director of the Center (Elkana Campus), psychologist
Rav Eli Scheinfeld, Director of the Center ( Rechovot Campus), youth at risk expert