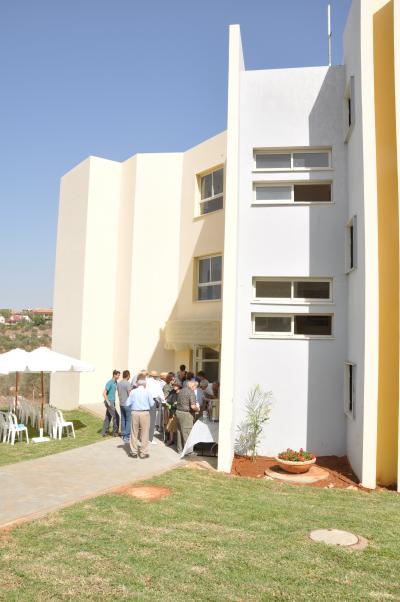 The Cymberknopf Student Dormitory is a two-storey 500 square meter building built in 2009 on Orot Israel College's Elkana campus. Six couples reside in studio apartments in the dormitory which urgently needs both internal and external renovations.
Due to the wear and tear of time and weather damage, the Cymberknopf Student Dormitory requires the following renovations: external - roof repairs and external wall and window repairs; internal repairs - walls, bathrooms, mold, tiles and water leak checks. The entire renovation will take approximately two to three months.
The affordable low rental cost of living in the Cymberknopf Student Dormitory while being in close proximity to the College enables young married couples to lead an active family life as they pursue their education.
Together, we can empower Israel's future educators who will stand before our children and grandchildren with the skills to inspire them with Emunah, Jewish identity and a love for the land of Israel.
Come partner with Orot Israel College in providing a safe, esthetic environment for our married students.
Dedication Opportunity:
Cost: $125,000 Naming of Renovation