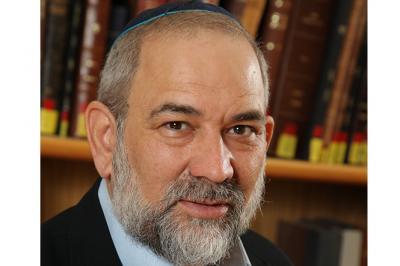 It is precisely during these days that we need to listen, to be supportive and to work together. These traits will give us communal strength to face the pandemic.

The late Rabbi Adin Steinsaltz, z"l, who passed away a year ago, wrote a blessing for Rosh Hashanah about a decade ago.  A blessing that I think fits our special situation this year. These words are :לעילוי נשמתו
A new year is a new doorway, a new gate to a world that is different from last year's world. A new year is a new hope, a potential for a different reality.

We should not expect miracles to occur in front of our eyes: the pine tree will not grow apples, nor will the beams of the cabin flower with roses. But the totality of details, the ties and relationships between things – this is what can change. Perhaps everything will remain as is; but a new year means that things tie to each other, and flow towards each other, in new ways.

Therefore, on Rosh haShanah we must pray for eyes to see and hearts to understand the new possibilities that open up before us, and ask for the strength and the courage to make changes, both within ourselves and in the world.

We can change our relationships with other human beings; we can fix things, and set them up in a more correct manner;

We can modify our relationship with the external world in which we live, move within it from one place to another, and place ourselves in it in a right spot.

And we can also change our soul, not allow it to shrivel and rot, but rather revive it, give it new impetus and a new hope.

Yet we must remember that with all our prayers to the Almighty, and our requests for help from Him and assistance from other human beings, there is so much that depends on ourselves.

And if we do what we are capable of doing, and are granted the Heavenly merit of seeing the right path, then we can reach a new year that will be better and more perfect than years past.
My best wishes to the entire Orot community in Eretz Yisrael and abroad for a Shana Tova, a happy and healthy New Year.
 
שנה טובה ומתוקה, שנת בריאות לפרט ולכלל!

Rabbi Prof. Yitzchak Kraus