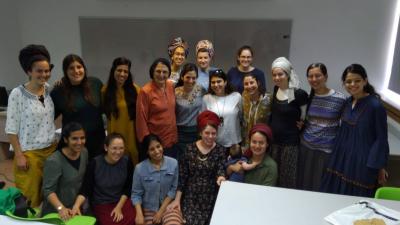 After a 30-year tenure, Orot Israel College is parting ways with our esteemed teacher Rabbanit Nechama Ariel and we wish her health and success in all her future endeavors.
Orot Israel College honored Rabbanit Nechama with a lovely and emotional farewell party.
The speakers included Rabbanit Nechama's husband Rav Yaacov Ariel, who said that "in a generation in which the degree is what's most important, what is no less important is the teacher's love of the Torah." Other speakers and well-wishers included Orot Israel College President, Professor Yuval Sinai and Orot founder Rabbi Dr.Yehuda Felix.