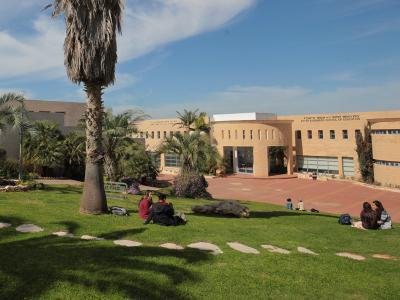 Established 40 years ago, Orot Israel College of Education is Israel's largest religious college with over 4000 students on two campuses, Elkana and Rehovot. Its mission is to create a community of educators who believe not only in academic excellence but also in the power of education based on spiritual leadership and Torah values to effect change: in individual students, in society, and in the State of Israel.
Founded in 1978 by Rabbi Dr. Yehuda Felix, Orot Israel College is accredited by Israel's Ministry of Education. The College's approximately 4,000 students study for their government-approved B.Ed. (Bachelors of Education) and M.Ed. (Masters of Education) degrees. As well, students may study for a Teacher's Certificate (professional certification) in a range of fields; from Jewish Law to Mathematics, Informal Education and History, or technological areas such as Information Technology and Biology. Orot Israel College offers separate classes for men and women geared to both the Religious Zionist community, and the Charedi/Yeshiva populations.
Orot Israel College's unique educational approach, which combines rigorous academic excellence and devotion to Judaism with a love for the State of Israel, trains future Israeli educators to shape the next generation of the Jewish State.