Orot is very proud to be the first religious academic college that was authorized to grant the M.Ed. degree.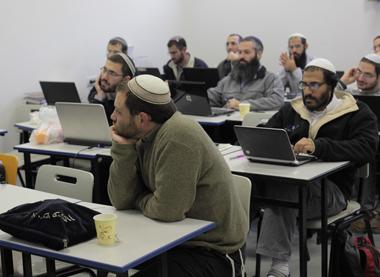 Master's Degree Majors:
Bible and Rabbinic Literature
Educational Counseling
Educational Leadership and Management
Teaching Mathematics (Anticipated final approval from the Ministry of Education forthcoming)
Today Orot has a current student population of over one thousand M.Ed. students, making us the largest Religious Zionist Graduate School in Israel. In addition, Orot boasts a strong contingent of M.Ed. students in both Educational Counceling and well as Educational Leadership from the Chareidi sector, who travel from all regions of the country to study in a religious environment towards these advanced degrees.