A New Approach for the Jewish Family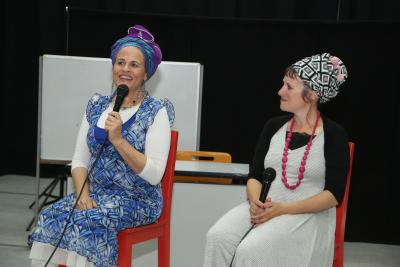 The classic nuclear family – the pillar of mediation for Jewish life and tradition – has become less and less stable in the last generation. Many aspects of daily life pose a threat to the modern family, such as: long work hours, addiction to electronic media, and increasing divorce rates.
In an attempt to cope with these problematic trends and with the impetus to promote, encourage and support Jewish family life, the Orot Israel College of Education led by its President, Professor Yuval Sinai, has established the Jewish Family Education Center.
The Center seeks to strengthen the family unit within the Jewish community by achieving the following objectives: training modern religious teachers who can teach family life subjects to all age groups; educational conferences and workshops; and improving interpersonal communication and family relationships through activities, consultation and therapy programs offered at the Center.
The Jewish Family Education Center reaches out to the community offering a selection of programs for the general public to enhance Jewish family life; included are various informal cultural evenings related to Torah values for the Jewish family.
Please join us in becoming a partner in strengthening the foundations of Jewish family life by embedding Jewish values and heritage in the home, where it all begins.
Annual Dedication Opportunity:
$100,000