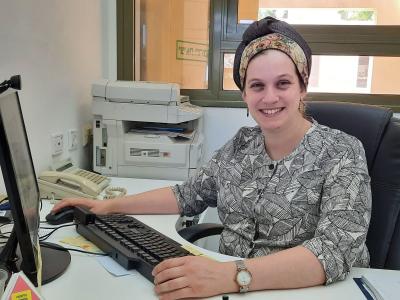 Orot Israel College's Center for Learning and Teaching provides advice and guidance to lecturers and students, during their practical work stages and during their studies in general. The Center places an emphasis on the fields of design, teleprocessing and the latest pedagogics and integration in the field of teaching. The Center holds workshops for lecturers and students as well as initiates learning initiatives on various topics.
During this past academic year, which marked the 100th anniversary of the establishment of the Chief Rabbinate of Israel, the Center initiated escape rooms on the subject, which provided a challenging and enlightening learning experience.
The escape rooms dealt with the experiences of the first Chief Rabbis: Rabbi Yaakov Meir and Rabbi Avraham Yitzchak HaCohen Kook. In the escape rooms, students experienced a fascinating personal journey following the writings of the Rabbis, while taking care of the preservation of the ancient assets. The students know about the rabbinical figures who are full of grandeur and they are exposed to their life's stories. The students also have the chance to experiment with various digital methods.
The escape rooms are relatively new within the education system and they are a combination of modern technology and innovative knowledge at a high level. Truly an experience of playing and learning!
The escape rooms are a model for students to plan and create digital learning spaces. The Center's staff provides the students with training workshops on a variety of topics, including a workshop for planning and producing an escape room.
The graduates of the workshop produce escape rooms themselves and of course pass on this wonderful technology and innovative knowledge for the benefit of their students.