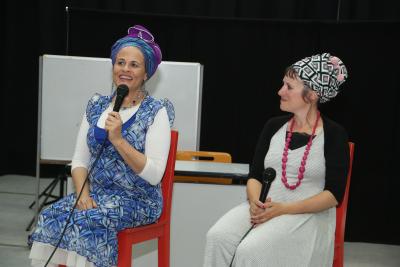 This is the time to strengthen Jewish families, the central pillar of Jewish life and tradition, and Orot Israel College is taking the lead in addressing this urgent issue.
The classic nuclear family has become ever more unstable in the last generation. Daily features of modern life such as long work hours, addiction to electronic media, and staggering divorce rates all pose a threat. Now, during the COVID-19 pandemic, we are seeing increased incidences of depression, substance abuse, and domestic violence. In short, family life is under attack.
The Jewish Family Education Center, founded in 2017, seeks to strengthen the Jewish families in a variety of ways, with programs aimed at both the college students and the general public.
Programs for students include:
optional classes for married students in couples communication, healthy intimacy and parenting

professional training to become marital facilitators, intimacy counselors and bridal instructors (madrichot kallot)

educational conferences and workshops that focus on family life topics

support groups for students married to active duty soldiers

access to on-campus therapy for improving interpersonal communication and family relationships
The Jewish Family Education Center also reaches out to the general public with lectures and cultural events that focus on Torah values which can enhance Jewish family life.
Please partner with us in strengthening the foundations of Jewish family life by embedding Jewish values and heritage in the home, where it all begins.
Dedication Opportunities
One year of programming at the Jewish Family Education Center   $100,000
Year-long college course for undergrads in family life topics             $8,000
Lecture or workshop for the general public                                        $5,000