Orot Israel College's Scholar-in-Residence Program offers your community an opportunity to hear stimulating lectures and shiurim on a variety of topics, i.e., Jewish law, the Jewish family, Emunah, Jewish identity and the love of Israel.
Religious Zionist communities in Israel and around the world face many challenges as they raise their children to balance Jewish and modern identities.
As Israel's largest religious college of education, our prominent lecturers are at the forefront of current issues and are training Israel's future educators towards academic excellence imbued in the world of Torah.
Enhance your community with Orot Israel College's Scholar-in-Residence Program to inspire Jewish discourse and strengthen its bond to the land of Israel.
The President of Orot Israel College was invited by the Finchley United Synagogue (Kinloss) in London, England to be a scholar-in-residence in July 2018 and delivered fascinating lectures which were of great interest to the community.
As well, in November 2018, The President of Orot Israel College was hosted by UK Mizrachi for a Shabbat in Hendon and Edgware, England.  Joined by Rabbi Matanya Yadid and Rabbanit Dr. Nomi Shachor, prominent lecturers at Orot Israel College, they all gave shiurim in the local shuls and were received with great warmth and appreciation.
On Motzei Shabbat, Rabbanit  Dr. Nomi Shachor, accompanied by Nomi Spanglet, Director of Resource Development at Orot Israel College, gave an inspiring shiur to Bat Zion Bogrot, that was hosted by Dr. Rachel Turgel, an Orot alumnae. What an amazing Shabbat of Torah and love for Am Yisrael!
Please contact The Director of Resource Development and Public Relations for more information:
Email: [email protected]
Tel: 972-3-9061281
Meet Orot Israel College's lecturers and view an array of interesting topics:
Rabbi Dr. Yona Goodman, Director of the Institute for Educational Leadership and Emunah
Rabbi Dr. Yona Goodman is the Director of the Institute for Educational Leadership and Emunah at the Orot College of Education in Elkana, Israel, and the former Director General of the national Bnei Akiva movement in Israel. Rabbi Goodman specializes in developing educational frameworks to guide and educate the next generation of Jewish youth, as they struggle to merge the different values of modern society and ancient truth within the framework of Religious Zionism. Focusing on the Jewish education of youth in the postmodern age, he works to strengthen parents' and teachers' capability to deepen Jewish values, instill a Jewish outlook in Israeli current events, and help them cope emotionally, religiously and spiritually with the inevitable crisis situations that periodically arise in the Jewish State. A noted lecturer who has spoken in the United States, Canada, South Africa, England, Russia, Sweden, Holland, Norway and Israel, Rabbi Goodman broadcasts a five-minute weekly spot on the subject of education on Israeli National Radio, as well as a weekly short video on Jewish parenting on Arutz Meir Internet TV.
Lecture Topics:
• What Can Jewish Parents Learn from New Educational
Approaches in Israel?
• Israel at Seventy: What is the State of the State?
• Raising Religious Children Mired in Social Media:
An Israeli Educator's Practical Approach
• Extreme Everything? Raising Modern Orthodox Children
in a World of Extremes
• "But Everyone Else is Doing It!!!"
Setting Boundaries without Coercion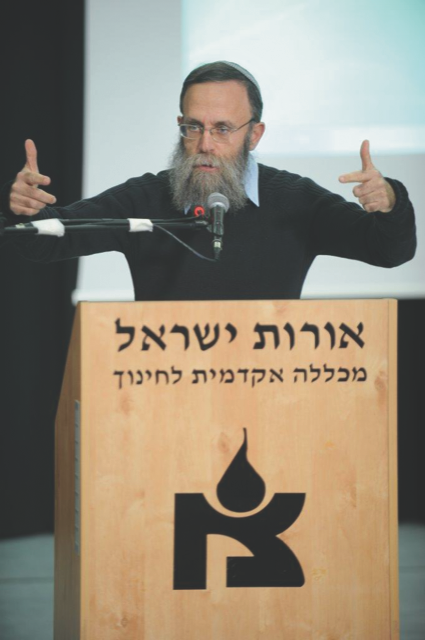 Rabbanit Dr. Nomi Shachor
Rabbanit Dr. Nomi Shachor is well-known as a teacher and lecturer in Tanach, History, and Judaic Studies. Born in the US, Rabbanit Dr. Shachor made aliyah as a child with her family. Her academic studies include a BA in Economics and History and a Teacher's Certificate at the Hebrew University, after which she went on to a Masters in Jewish History at Touro College in Jerusalem and a PhD. in Modern Judaism at Bar Ilan University. She began her active role as Rabbanit in her Yesha community of Maaleh Levona when her husband was elected to be the Rabbi. Moreover, the Rabbanit has been giving lessons to women and teenage youth on a steady basis over the course of decades, and in this manner has deepened personal and spiritual ties with the community. Her academic career includes lecturing at Orot Israel College, where she served as head of the Tanach Department and mentoring teacher-interns entering teaching as professionals. She also accompanied the new teachers individually in integrating their spiritual, communal, and family roles thus supporting the mission of Orot Israel College – the strengthening of the Jewish family.
Rabbanit Dr. Shachor combines her many years of teaching experience and research skills to bring a new and refreshing interpretation of Tanach themes with an emphasis on educational and historical perspectives. Shachor is a frequent contributor to the religious media on Jewish history, women's issues, and the Torah portion. Among her research topics are Jewish women in history, religious Zionist women, and religious feminism.
Lecture Topics
History:
• The Rabbis of the Settlements in Judea, Samaria, and Gaza – Issues of Leadership and Halacha
• Coping With Crisis through Belief "Emunah" – The Religious Zionists in Israel
• The Women of Yesha – Tradition or Feminism? A Historical and Personal Perspective
Combining Tanach and History:
• The Prophet Yechezkel– A Crossroads in the History of the Nation of Israel and its Meaning for Our Times
• Exile, Diaspora, and Redemption
• Coping with Crises – From the Book of Eicha to Today
Tanach:
• Trials of Faith That Shape the Individual and the Jewish Nation
• Prototypes of Leadership in the Book of Shmuel
• Miriam – Her Legacy
• Naomi and Ruth – The Bond between Mother-in-Law and Daughter-in-law
Tanach Instruction:
• Are there only Korbanot in Vayikra? On the Educational and Family oriented Issues in the Book of Vayikra
• Teaching The Prophecies in This Generation – The Prophecies of Yirmiyahu as a Model for Interdisciplinary Teaching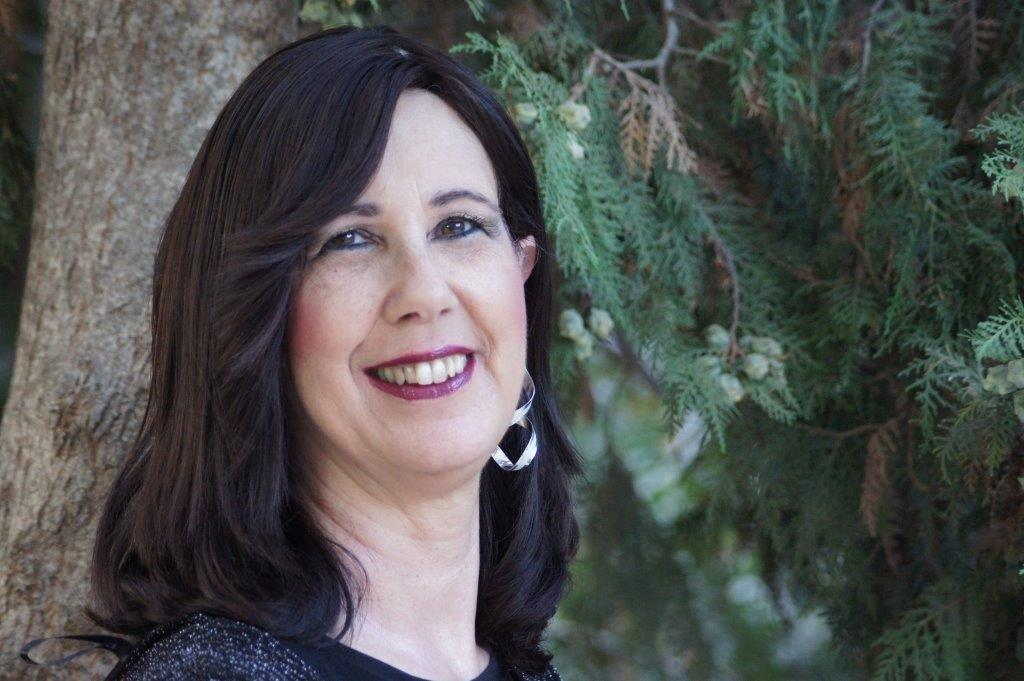 Rav Ari (Chwat) Shvat is director of Rav Kook's archives in Beit HaRav, and is a world authority on Rav Kook's writings and philosophy. He served for several decades as one of the heads of the Israeli and overseas one-year Seminary programs for young women at the Orot Israel College and other programs for higher education.
Raised in Riverdale, New York, Rav Ari did the Hesder Program at the Ohr Etzion and Kiryat Arba yeshivot, where he received smicha and served as a sergeant in Tzahal. He is also the author of "LeHarim Et HaDegel - The Israeli Flag and Hebrew Language in Judaism", and co-author of "Haskamot HaReiya"- Rav Kook's Letters of Approbation; "Otzrot HaReiya"- Unpublished Letters of Rav Kook; and the Ministry of Education's Educational Guide on "The Jewish Family".
He holds a B.A. in Tanach and an M.A. in Jewish History and Talmud, and enjoys using his music as an educational medium. Rav Ari is currently a senior lecturer at Orot Israel College and lectures in many well-known educational institutes.
Rav Ari is a popular international lecturer, and has addressed hundreds of
communities in Israel and abroad as Scholar-In-Residence, and for the Jewish Agency, O.U., Bnei Akiva, Mizrachi, Rabbanei Tzohar, and other religious and Zionist organizations in the U.S., Canada, Russia, France, England, and Switzerland.
Rav Ari's warm personality, informal manner, and music, along with his philosophy and teaching style, have helped thousands of students from abroad deepen their connection with the Land, the People and the State of Israel.
Rav Ari lives in Kochav HaShachar with his wife Tzvia and their seven children.
Lecture Topics
• Reassessing the Religious Relationship with the Secular State
   of Israel.
• Judaism Without Israel – "Like an Ocean Without Water".
• Rejuvenating Zionism as a Gateway to Godliness, Morality
   and Monotheism
• The Anti-Zionist Religious and the Anti-Religious Zionists
    in Israel - A Practical Solution for Unity
• Could Zionism be Just Another False Messiah?
• "Lashon HaKodesh"- Strengthening the Role of Hebrew
    in American Jewish Education
• Appreciating the "Minutiae" of Rabbinic Mitzvot in the Eyes
   of HaRav Kook
• Tolerance as a Central Ideal in Judaism
• Youthful Idealism as the Basis of Education and Developing
   New Communal Leadership
• How Do We Know Religious-Zionism is Correct?
• Physical Fitness and Sports - Why Are the Heroes of Tanach
   also Military Heroes?