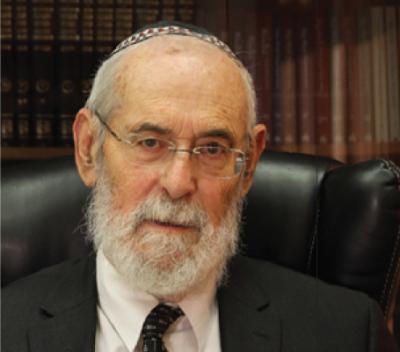 Born before the establishment of the State of Israel and raised in Jerusalem, Rabbi Dr. Yehuda Felix studied for over a decade at the famous Mercaz HaRav Yeshiva in Jerusalem under the tutelage of Rabbi Zvi Yehuda Kook zt"l. He received his rabbinical ordination from Rabbi Avraham Shapira (of blessed memory), former Chief Rabbi of Israel, Rabbi Bezalel Zolty (of blessed memory) and Rabbi Simcha Kook, and a Doctorate from Bar Ilan University.
At the urging of Rav Kook, he opened a Kollel and Torani Seed Community in Even Shmuel, and traveled to neighboring immigrant communities to teach Torah.
In 1971, Rabbi Felix departed to serve as the Bnei Akiva emissary and Judaic Studies teacher at the Associated Hebrew Schools in Toronto. During his tenure in Toronto, he recognized the need for a Religious Zionist schools within the community for both boys and girls. In 1974, he founded Yeshivat Or Chaim for the boys and Ulpanat Orot for girls, which have served as cornerstones of the Toronto Jewish community to this day.
 
Upon his return to Israel, Rabbi Felix first served as the Rosh Yeshiva of Yeshivat Nechalim, and later, in 1978, founded Orot Israel College of Education, where he served as the Head of College until 2004. Following his retirement from Orot Israel College, Rabbi Felix and his wife spent two years in New York on behalf of the Jewish Agency. After his return to Israel, Rabbi Felix was asked to be the Chair of the executive board of trustees of Orot Israel College. Rabbi Felix resigned in July 2018 when he moved from Elkana to Jerusalem where he now resides with his wife.
A passionate, dedicated and devoted master educator, Rabbi Felix has spent his entire life building institutions of higher learning that have changed the face of the State of Israel.