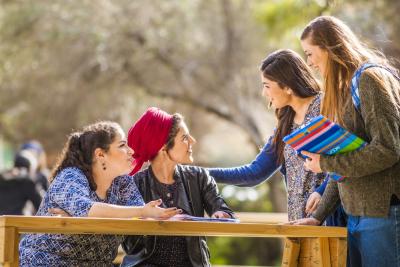 A survey was conducted by the Student Association through the Maagar Mochot Institute, Israel's leading research institute, which examined the satisfaction of students in academic institutions in Israel, their preparation for remote learning and their learning experience during COVID-19.
The survey found that Orot Israel College ranks first and leads by a considerable margin amongst teaching training colleges in the national religious sector.
Orot Israel College was also ranked second amongst Colleges of Education, and third amongst 63 institutions of higher education in Israel, including all universities and colleges.
The Presidents of Orot Israel College proudly said, "About three years ago there was a revolution in the College that included, among other things, full digital accessibility that has now facilitated remote learning. With the outbreak of COVID-19, Orot Israel College appointed a team in charge of distance learning. Receiving the First Place in a Satisfaction Survey of Religious Students is a holiday for Orot Israel College. It is the result of hard and strenuous work on both campuses combined with the strength of the administrative staff, lecturers and academics, and especially computer and digital learning on both campuses. Undoubtedly the students are grateful."