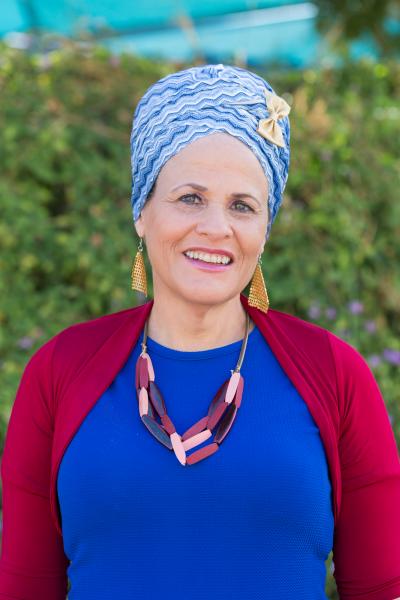 We at Orot are immensely proud of our own Dr. Chana Katan, president of the Orot Israel College Jewish Family Education Center, recently awarded this year's coveted Jerusalem Prize for her outstanding accomplishments as a well-known gynecologist whose idealism, abilities, and energies have benefited the many fields related to her chosen profession.
Dr. Katan was born in New York City and moved to Israel as a teenager with her parents and younger siblings just before the 1973 Yom Kippur War. She graduated from the Tzeitlin High School for religious girls and went on to National Service at Kibbutz Shaalvim and the Asaf Harofe Hospital, returning there as an intern after graduating from Hebrew University's Hadassah Medical School in 1983.
Dr. Katan chose to specialize in gynecology in Shaarei Tzedek Hospital where she was a member of the staff from 1994-2003. In addition to working in the IVF unit and founding the sexology clinic at the hospital, she established and directed the IVF unit at Laniado Hospital in Netanya and the Meuchedet Health wellness center for women in Modiin Ilit until 2013.
Dr. Katan is the author of several well-known books, among them Chayei Isha and Chayei Mishpacha on empowering the Jewish mother and the Jewish family. Her interviews in the media and her many articles and lectures before a wide variety of audiences, including countless professional conferences, courses at Nishmat, Bar Ilan University, nursing schools and Teachers Institutes on medicine and halakhah, medical ethics, the Jewish family, ritual purity, fertility, marriage counseling, singles, adolescence, and other related subjects have made her a national figure. She pioneered in forging halakhic-medical cooperation between physicians and rabbis in order to maximize the halakhic application of medical breakthroughs, was the volunteer doctor at Netzarim in the Gaza Strip, and held a clinic there once a week for many years, writes a weekly column for the Besheva newspaper. She is married to Rabbi Yoel Katan of Shaalvim Yeshiva who often co-writes her articles on aspects of halakha and medicine, and the couple have been blessed with 13 children, and a growing number of grandchildren.
Dr. Katan was the recipient of Emunah's Woman of the Year award in 2012 and the Katz Prize for Advancing Torah in Daily Life in 2015. Now, at the pinnacle of a dynamic career, only a small part of which is described above, she manages to balance a warm Jewish home with dedication to all of Israel.
The many friends of Orot Israel College extend warmest congratulations to you, Dr. Katan, on receiving the well-deserved, prestigious Jerusalem Prize!