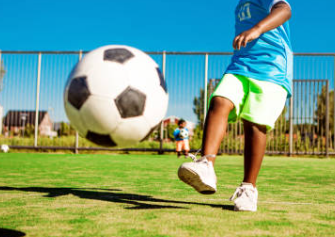 In a conversation with teachers and education teams at Orot College, Rebbi Ya'acov Shapira, Dean of the Merkaz Harav Yeshiva in Jerusalem, elaborated on the role of a teacher in this day and age. To demonstrate the meaning and importance of the educators' role, the Rebbi opened with a story:
"A boy from a Jewish high school came to his Rebbi in the US and said: 'Everything they teach me goes through one ear and out the other'.
The Rebbi asked him: 'What is on your mind?'
The boy answered: 'Soccer'."
The rabbi continued to ask, "Is there a team you support?"
The student replied, "Definitely. I never miss a game of my team."
The rabbi challenged him, "And if your team is about to lose, what do you do?"
The student answered, "I leave the hall; I can't bear to see them lose."
The rabbi asked a fourth question, "And if you were a player on the field, would you still run away from the hall?"
The student responded, "What do you mean?! A player cannot run away! If he loses, he loses, but he cannot abandon the game!"
"That is exactly your problem!" exclaimed the Rebbe. "You live your life in the stands. You don't feel that the responsibility is on you. You don't feel like you are the player on the field! If you didn't feel like you were an outsider watching in on Judaism, no doubt you would have felt it deep in your heart."
This story conveyed a clear message to educators that in order to empower students and give them a sense of belonging and strength, the role of the educator is to see them in a positive light, recognize their strengths, and encourage them to acknowledge their own abilities.
This story was told during an in-service lectures day at Orot Israel College, in collaboration with the HEMED (Religious Public School system), on the topic: "Shaping Religious Zionist Identity" for the educational staff of the HEMED.