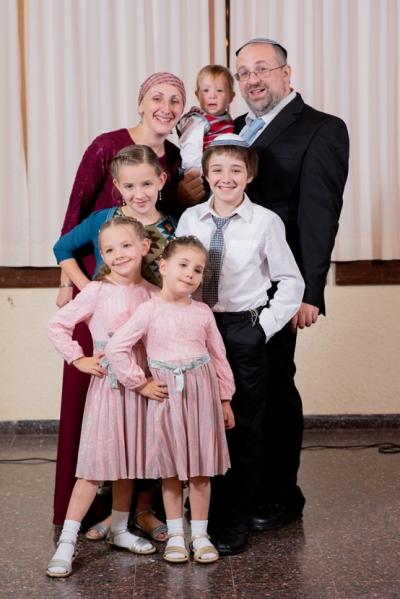 Before learning in Orot I knew that I wanted to make Aliya. I had been active in Bnei Akiva, and my parents were encouraged a love of the land. My resolve strengthened during my year in Israel.
When asked why, for me the answer was: It's a Mitzva, just like Shabbat, Kashrut etc. A few hundred years ago our ancestors could only dream of the opportunities which we have today to get on an aeroplane and come here –with even a free flight and סל קליטה.
Whilst I was not one of those who made Aliya immediately, I remained committed to it, so much so that when introduced to my future husband, my first question before agreeing to go out was "Does he want to make Aliya?" Thank G-d he did, or at least was not against the idea.
We waited until I had finished internship as a doctor, and he had finished accountancy training, with the hope that finding work would not be too hard. Whilst it was suggested that we stay a few more years in England to gain work experience (and money) , we knew the longer we stayed the harder it would be to leave. We came in December 2007, after 2 years of marriage, expecting our first child.
We found a community in Elazar, Gush Etzion, with friends old and new. We are both fortunate that we had a good level of Hebrew before coming, improved by my time in Orot, and that we found work fairly easily. I completed my professional training in Israel, with a residency in Family Medicine, and currently work in the Maccabi clinic in Beitar Illit. My husband is a partner in an accountancy firm in Yerushalayim. We are also blessed to have much family here, my sister, who also studied in Orot (Bat Tzion 5756), made Aliya 5 and half years before us, my parents a few years later, and we have numerous other relatives.
We are now blessed with 5 sabra children, learning and living in the land. Whilst we may miss a few things about England, my husband's immediately family is still there, and we may miss certain conveniences, and wish our children had better English, we have no regrets about coming. We feel that we are blessed to live every day in the land intended, to raise our children in ארץ האבות, and be part of the dream of 2000 years.