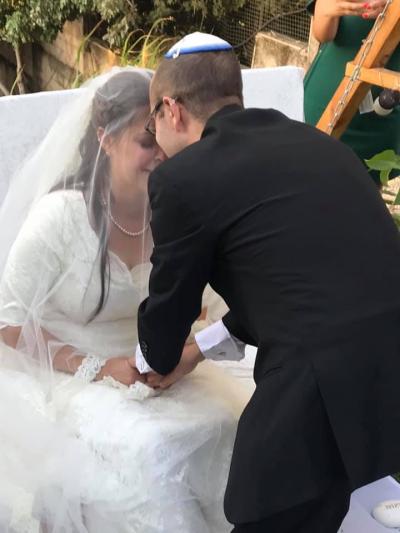 A Dream Come True
I officially made aliyah in 2014, nine years after my first attempt. I have to be honest: life in Israel is hard. If someone asked you if you wanted to pick up your life, move very far from your family and friends, break your teeth in a foreign language and work even harder to make ends meet, you'd probably say no. But when you can't ignore the ideology that's driving you, you have to find a way. Orot was that jumping point for me that honestly changed the trajectory of my life. If I had chosen a different seminary, I could have learned a ton in terms of Torah with emphasis on Rav Kook's philosophy, but being in Elkana and away from Anglo life in other seminaries allowed me to not only learn Hebrew, but to find Israeli friends and see what living here as an actual Israeli might feel like. 
Leaving every Shabbat to explore every corner of Israel allowed me to stay in different communities and gave me a feel for being a citizen and where I would actually want to lay down roots. I feel that having classes in English allowed me to fully grasp the Torah concepts which we delved into each day while simultaneously learning Hebrew from being entrenched in Israel culture through my roommates and interactions all around the campus gave me the best of both worlds. I still look back on my year at Orot as one of the best, most enriching experiences of my life. Being surrounded by such quality people made the biggest difference in my transition from high school kid to adult. Each friend I found at Orot was more down-to-earth and real than the next. I'm still in touch with so many of the friends I had made in Orot. 
Someone once remarked that Orot buddies are like war buddies: "you seem to not have to speak to them in years, then suddenly you have a beer and catch up like no time has passed"- that's exactly how I feel. I'm more in touch with some friends than others, but at the end of the day I know each and every one of those women I went to Orot with is there for me and the same is true in reverse. 
During the past six years since I've made aliyah for the second and (hopefully!) last time, I've continued to learn so much. I am privileged to work the job of my dreams as a pediatric nurse for the most wonderful kids in a fantastic and unique rehabilitation hospital in Jerusalem. I get to live the dream each day, no matter how many tears or language slip-ups it took to get here. I'm a proud Israeli. I feel committed to this country, love working with and for people from all religions and walks of life and am looking forward to building my family here. I've fallen in love with the land and its people and it all started with that year in Orot way back when. I'm excited to start the next chapter of my family here. 
Since writing this, I've been fortunate to marry the greatest man and we look forward to starting our lives here together.