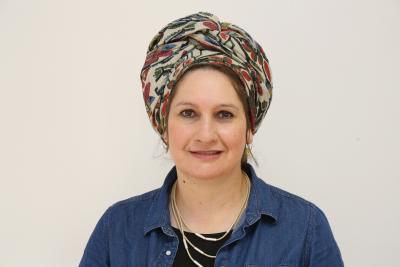 How can students be allowed to experience teaching when schools due to COID-19 were closed during the lockdowns or worked in small, closed capsules?
Racheli Bartov - Coordinator of the Teaching Entry Unit, Orot Israel College, Elkana
Orot's team of pedagogical instructors volunteered for the task of helping student-teachers during COVID-19. They learned various digital tools and started to work remotely with Zoom. The team was involved in conducting "peer teaching" sessions and analyzing the lessons delivered, experimenting with simulations of conflicts from the world of teaching, and learning digital tools that would prepare the student-teachers for long-distance learning.
During the semester, the student-teachers experienced different models of distance learning in front of student classes in full coordination with the schools and classroom teachers: synchronous teaching, asynchronous teaching, and hybrid teaching. The students were sometimes integrated into the regular teaching classes where they divided the class into "rooms" in Zoom, and each student conducted a lesson in a "Zoom room".
In frameworks that continued to operate for longer periods such as kindergartens, grades 1-4, and special education frameworks, the students taught face-to-face, while maintaining the rules of hygiene, distance, and wearing masks.
In junior and high school classes, despite the pressure of not being able to meet face-to-face with the students, the students acted very creatively, preparing unique activities for the classes they taught, such as a virtual escape room emphasizing language skills for Hanukkah, an experiential biblical day and quizzes and games in preparation for a math test and more.
Orot's students in the special education track showed great responsibility and dedication in teaching together with the team of special education teachers who continued to come to the schools even during the lockdowns when schools were open for the benefit of the students. The students were involved in teaching in small groups, as well as teaching various subjects in experiential and creative ways.
In the kindergartens, too, the students were integrated as part of the teaching staff and assisted in the various activities in the kindergarten. They were also integrated into distance teaching during the lockdown periods when the kindergartens were closed.
Without a doubt, this experience was very different from the normal teaching experience in this field. The students acquired very significant tools appropriate to the teaching challenges of the 21st century: hybrid, differential, flexibility, creativity, multidisciplinary teaching, using diverse digital tools and adapting to different teaching methods, teamwork and peer group think tanks and responsiveness and availability to changing needs.