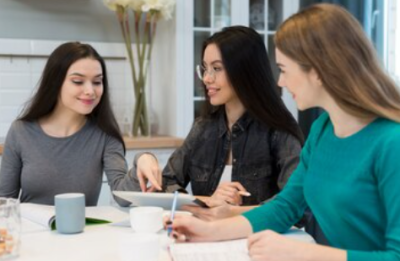 The training of future teachers is a fascinating topic that involves coping with changes in a conservative and institutionalized education system. This challenge lies at the forefront of Orot Israel College's mission in preparing students for the transformations we experience around us, such as the unique characteristics of Generation Y children, the digital revolution alongside crises and turning points such as the Coronavirus pandemic that have shaken society and forced the education system to rethink its path. The "Millennial" students entering the education system have high abilities and a readiness to work in teams. They have high technological skills, flexibility, and willingness to adapt to changes and high readiness to learn new subjects, all alongside a rapid loss of interest in what they are doing.
Already in ancient times, our sages taught us about the need to cope with changes, turning crises into challenges, identifying and extracting of the unique potential inherent in each student, coupled with the adaptation of teachers and instructional methods to the heterogeneity within society. For example, Rabbi Yohanan ben Zakkai, who needed to deal with the destruction of the second temple and was tasked with the mission of reassembling the Beit Midrash, took the initiative to establish a winning team of five students, each uniquely gifted in their abilities and talents, through whom he establishes a new Jewish-educational center while preserving tradition.
In a similar manner, Orot Israel College perceives its purpose to adopt innovative educational approaches, focusing on developing personal skills, entrepreneurial abilities, creativity, and the expression of various intelligences among its students. We believe that just as a teacher in the classroom must address three basic needs of their students: autonomy, belongingness, and a sense of self-competence, so too, as an academic staff, we must cultivate these needs among the teachers of the future. To achieve this, the college takes several action-oriented directions.
Firstly, as part of the practical training, the college encourages autonomy for students in choosing content, processing methods, teaching models, and modes of reflection. The college promotes the use of active learning methods in various settings, such as through gamification, escape rooms, outdoor learning, project-based learning, and more. Faculty members and pedagogical guides encourage students to express their strengths in tasks and lessons, and they promote self-appreciation and mutual respect based on collaborative indicators. Additionally, we encourage students to initiate comprehensive educational initiatives within schools, initiatives that have often evolved into ongoing projects within the school and greatly benefited both students and staff alike.
Secondly, the college encourages encounters with students and leaders, entrepreneurs, and people who influence public opinion in many different fields, including Judaism, education, science, the army, and settling the land of Israel. Among other things, our students met with Chief Rebbi Rebbi David Lao, Major General Doron Almog, Rebbi Haim Sabato, and many more.
At the same time, we focus on training our students in contemporary areas that were not deeply explored in the past, such as Social-Emotional Learning (SEL) development, exposure to the Whole-School Model of LEV SHALEM, parental involvement, routines, and rituals, warm learning, and modeling. We also emphasize the development of pedagogical-technological-content knowledge through the TPACK model and introduce them to the possibilities of utilizing Artificial Intelligence technologies in the education system. Within these topics, students are exposed to the changes in teaching skills for the 21st century, acquire abilities and competencies to construct holistic learning environments, and apply them in their teaching practices.
It can be proudly mentioned that part of the success of promoting entrepreneurial teachers who think outside the box and present creative solutions is rooted in fruitful collaborations between pedagogical guides and education faculty members at the college. Encouraged by the Vadmani-Inbar's reform they work together harmoniously and create a sought-after synchronization between the academic and practical fields.
In this context, one of our initiatives for the upcoming year is the course "Learning Journeys to Explore Different Shades in the Education System." During this course, students will choose several tours to visit special education institutions, meet with education initiative leaders, and document the tours through travel journals and various research tools.
Our core belief is that the role of the educator of the future focuses on their ability to tailor instruction to the needs of their students, to promote up-to-date, innovative, creative, and interdisciplinary learning that enables students to engage in teamwork and critical thinking and grants them skills relevant to their adult lives. All of this is alongside the preservation of Jewish values, behavioral norms, and good qualities as taught by our Sages. There is no doubt that the blend existing at the college, which combines a solid educational vision with innovative tools and continuous thinking about improving the face of education, contributes to a sense of educational mission among our male and female students. Or as Rabbi Neriah ZT"L defined it in his essay: "Great are those who dream big dreams and turn dreams into reality. Great are those who engage in small deeds and turn those deeds into great ones."