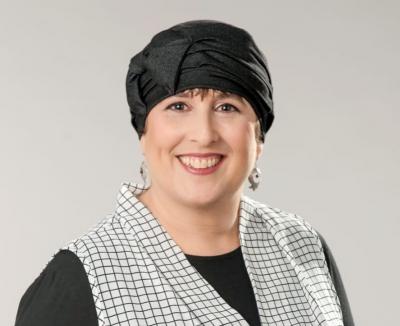 Orot Israel College is very proud to announce that Miriam Sklarz, a senior Bible lecturer at Orot Israel College, was appointed Professor by the Council for Higher Education in Israel. An Orot graduate, Professor Sklarz coordinates the Masters program for Bible and Rabbinical Literature at Orot Israel College.
Professor Sklarz was trained as a Bible and Rabbinical Literature instructor at Orot Israel College of Education and expanded her Torah studies in MATAN - the Torah Institute for Women in Jerusalem.
She went on to complete her Masters and Ph.D. studies in the Bible Department at Bar-Ilan University where she specialized in Biblical Interpretation in the Middle Ages.
Professor Miriam Sklarz has worked as a senior lecturer at Orot Israel College and Hemdat HaDarom College for 18 years and has won the title of Outstanding Lecturer in both institutes.
Currently she serves as the Academic Coordinator of the Masters program for Bible and Rabbinical Literature, at the Rechovot Campus of Orot Israel College and as Head of the Bible Department at Hemdat HaDarom College in Netivot.
Professor Sklarz has written numerous articles on Biblical poetry, Biblical interpretation and Bible instruction. She promotes the development of methodologies for optimal Bible instruction for different age groups and populations, with the aim to increase love of the Bible and Bible studies.