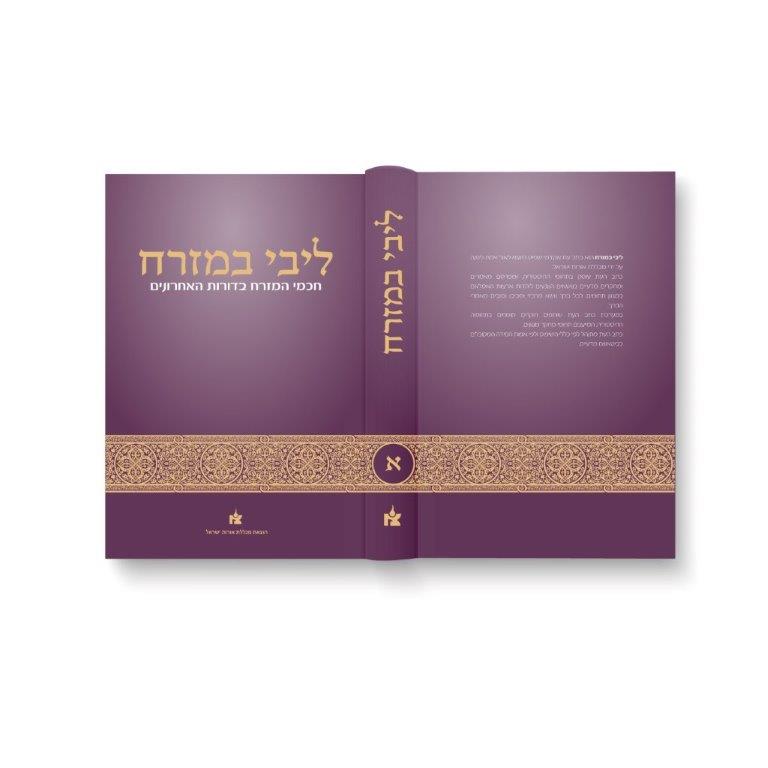 The goal of the Sephardic Heritage Research Center at Orot Israel College is to broaden access to the legacy of the Jewish scholars who lived in Islamic lands and to pass it on to the coming generations.
This will be accomplished through scholarly work and research, training of teachers in the field, courses, publications and research on an interactive website, continuing educational programs and international scientific conferences, such as "Libi Ba'Mizrach" ("My Heart is in the East"). 
Historical research concerning the past of the Sephardic communities has been sparse, and, as a result, their history has not had a significant impact on the formation of cultural identity in Israel nor in its educational system.

The aim of the "Libi Ba'Mizrach" Annual Scientific Conference, is to accelerate and promote research into Sephardic Heritage in order to understand more fully its history, literary work, and, more generally, its contribution to the milieu of Jewish life through the generations.
The first "Libi BaMizrach" Annual Scientific Conference in 2017 reviewed the Sephardic Scholars of the Later Generations.
The "Libi BaMizrach" Annual Scientific Conferences reveal the literary dimensions and the rich religious Sephardic leadership. Following the conferences, the lectures and other articles are published by Orot Israel College in a collection that is edited by Rav Dr. Rachimi. 

Here are some abstracts in English from the first "Libi BaMizrach" Annual Scientific Conference book that was published by Orot Israel College:
Please click here to view name of publication and click here to view abstracts of the lectures.