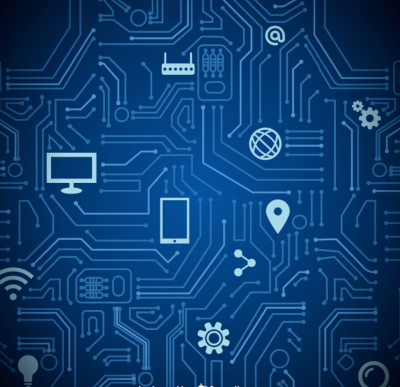 COVID-19 affected learning at all levels and at Orot Israel College we realized it was necessary to find immediate solutions to course schedules and lectures, examinations and direct virtual connection with the administration in order to prevent delayed certification that would impact the future careers for Orot Israel College's students. Another challenge was to connect Orot Israel College's staff and lecturers to potential new students inquiring about the various departments at Orot Israel College.
Before COVID-19 there were approximately 45 online courses at Orot Israel College that were implemented through an open-source learning management system/LMS (Moodle ) that incorporated programs that enabled online lessons and the recording of lectures, the sharing of power points, uploading of exams and forums.
Shlomo Zelevich, head of the Advancement of Online Learning Department at Orot Israel College has a Master's degree in education and digitization. With the onset of the pandemic, on March 16th, 2020, thanks to his academic background, Shlomo quickly realized that the greatest challenge was how to produce a significate and effective learning experience that answered both pedagogical and technological needs. Shlomo recalls, "I understood that the initial, critical need was to train Orot Israel College's staff about the online teaching systems that were available to us and to explain to the students how to use this technology." He immediately started training Orot Israel College's lecturers and students on how to navigate the Moodle system while providing a tailored support system to anyone who required further help or encountered technological difficulties.
Eventually over 300 courses were taught online with the possibility of the students holding online supervised exams. Orot Israel College's lecturers discovered resourceful ways of using the online teaching technology in order to present their lectures in a creative and effective manner. In addition, Orot Israel College's future potential students were able to connect to the heads of Orot Israel College's departments through personal, individual Zoom meetings.
Eliyahu Kaniel, head of the System and Communication Team at Orot Israel College, also contributed to Orot Israel College's successful response to COVID-19. "Orot Israel College implemented every tool that we had in order to maintain a regular learning routine. This was accomplished through the use of LMS and Zoom. In addition, using online communication, we responded to student inquiries in all areas of campus life including the administration, library and online instructional support."
Without a doubt, COVID-19 presented the opportunity of developing better distance learning, digital tools and communication.
Professor Yuval Sinai, President of Orot Israel College proudly said, "Orot Israel College is very grateful to Shlomo and Eliyahu who took control during the pandemic and managed to create short-term solutions with a long-term positive impact."